GREAT LAND TRUST
The Great Land Trust's success in land and water conservation and public access efforts depends on the support of Southcentral Alaskans. Our team developed a communications plan that focused on relaying the success of their endeavors through impactful messaging. Rising Tide Communications continues to work with Great Land Trust on a number of projects, such as the promotion of Settlers Bay Coastal Park and Spring Creek Farm. All efforts are focused on engaging the community through Great Land Trust's work and increasing awareness of those efforts through strategic messaging, content development, event management, social media marketing, and public relations.
Helping the community engage with public lands
Beautiful public lands deserve beautiful imagery. These images became the foundation for our promotional work.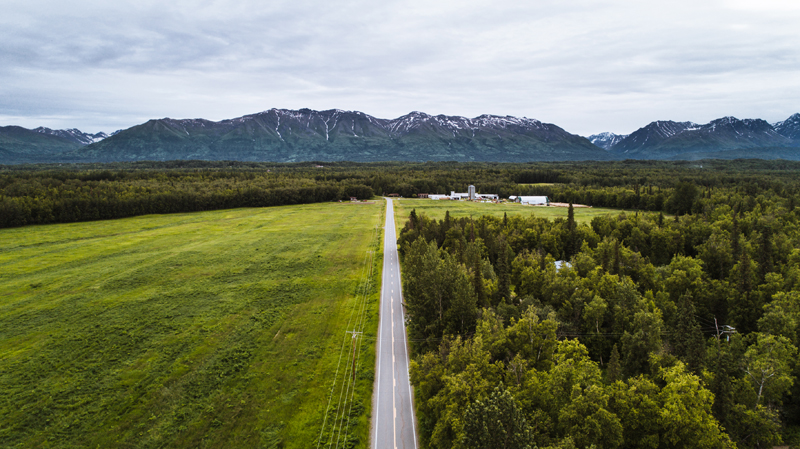 Poster and Coloring Pages
RTC developed a striking WPA-influenced poster and coloring pages to celebrate the conservation of the iconic APU Kellogg Campus Spring Creek Farm in the Mat-Su Valley.